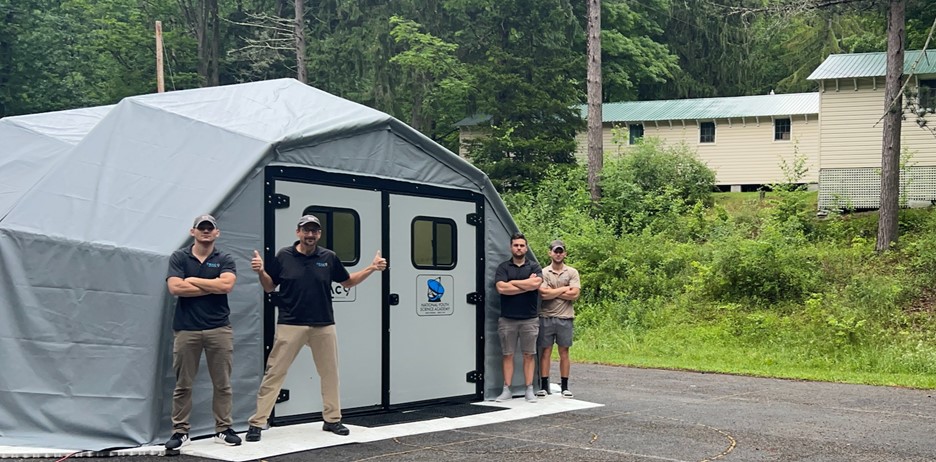 In June the Trac9 team delivered an EXOHAB portable shelter to the National Youth Science Academy to support its range of STEAM activities. The shelter was initially delivered to support the NYSA's National Youth Science Camp (NYSCamp) held each year at Camp Thornwood in the mountains of Pocahontas County, WV as an honors program to top STEM high schoolers. The camp has been held every year since 1963 but had been run as a virtual program from 2020-2022 due to the pandemic. The camp is free to attend and recruits students (referred to as delegates) from all over the US and western hemisphere. The EXOHAB was an exciting and cutting-edge addition to what was originally a Civilian Conservation Corps camp first setup in 1933.
NSYCamp is located within a National Radio Quiet Zone due to its proximity to the Green Bank Observatory, home to 100-meter diameter radio telescope, the world's largest fully steerable radio telescope.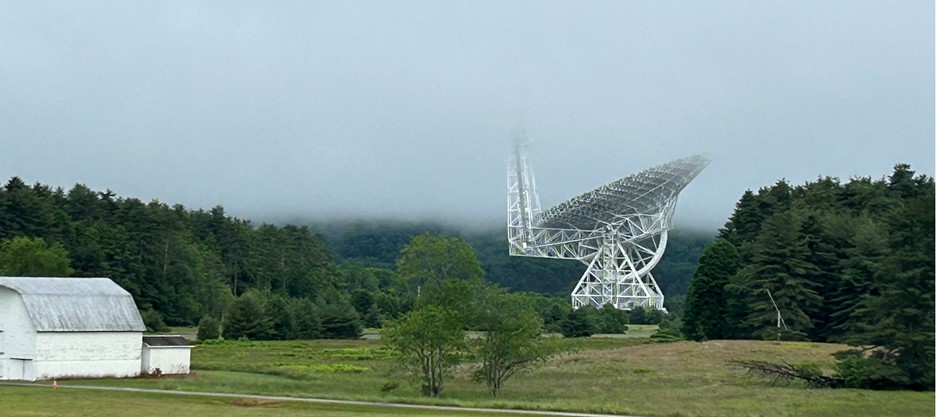 Our team delivered and setup the shelter where it was primarily used as NYSCamp's Art Shack. The original Art Shack, which was built in the 1970s, recently suffered from severe structural damage due to a tree fall during a storm, and thus couldn't be used for its intended purpose during camp. The shelter served as an amazing backup location for delegates to get to flex their more creative and artistic muscles.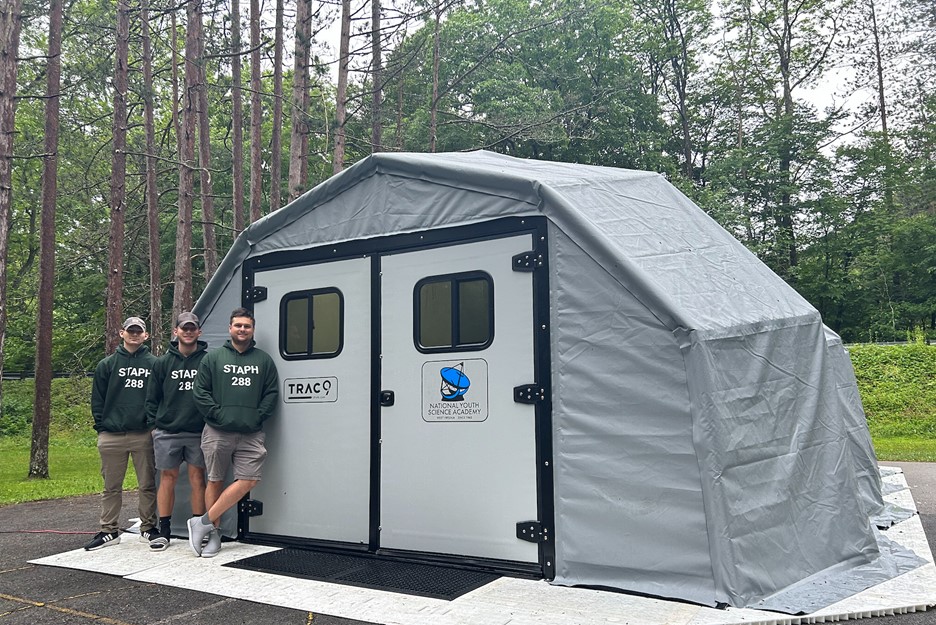 Camp Thornwood is within the Monongahela National Forest and is close to some of the tallest mountains in the state. Temperatures typically remain cool even in summer months and there is commonly a layer of fog or sputtering rain throughout the day, so having a well-sealed and climate controlled space was essential.
The EXOHAB was outfitted with various and extensive art supplies for use by the delegates during their time at NSYCamp.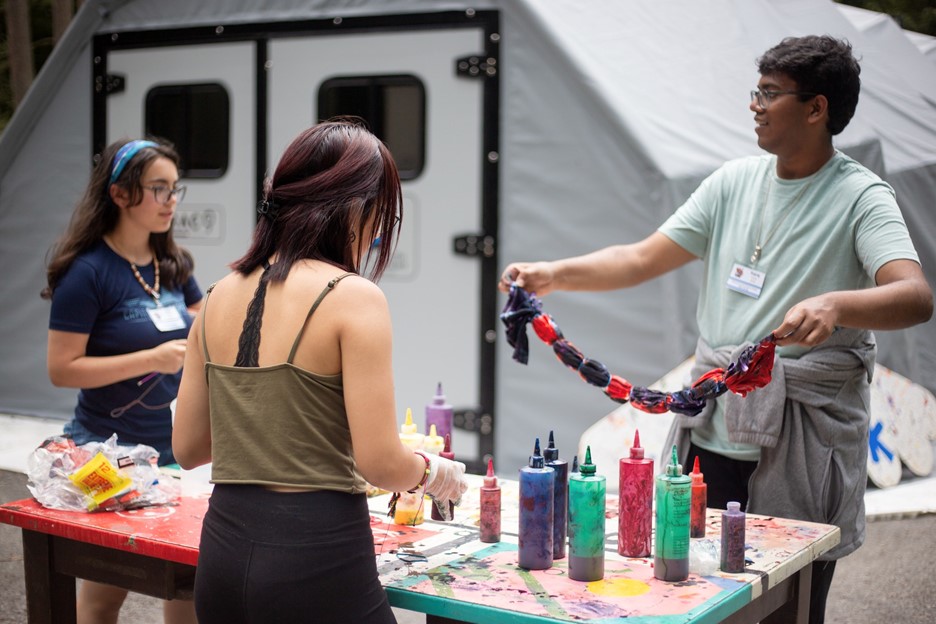 Delegates tie dying custom designs onto t-shirts on the pavement outside the Art Shack.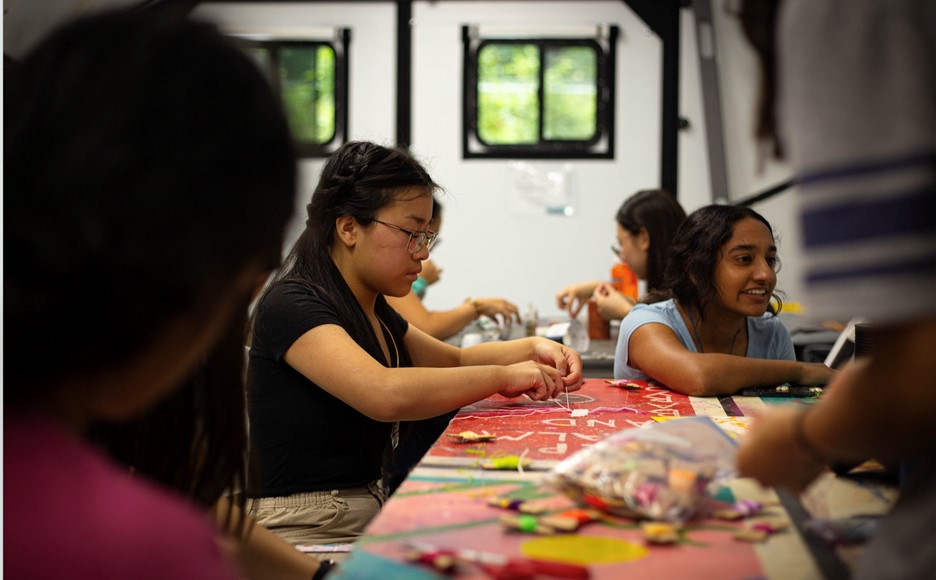 Following the camp shelter will be relocated to the National Youth Science Academy's Davis Campus in Tucker County, WV where it will continue to serve as an important tool in promoting life-long STEAM learning to West Virginians and beyond!